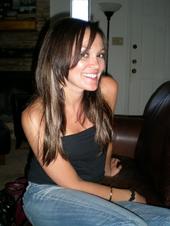 She's moving to Los Angeles this summer and will teach Jewish literature at UCLA in the fall.
Monica writes on her blog June 29:
Unless you are a fan of Tex-Mex, trucks with balls, scorching heat, and museums commemorating George W. Bush, there are very few reasons to spend the summer in southeast Texas. But I happen to be here visiting someone, and so I've taken the opportunity to sit in on his Texas A&M University class on contemporary world literature, where the focus is literature and terrorism.
For today, we read Yasmina Khadra's The Attack (2007). Khadra (his real name is Mohammed Moulessehoul) is a former Algerian army officer turned novelist, and this novel, despite its unsophisticated writing style, does a pretty good job of getting college students to think and talk about terrorism in an unfiltered way. The only problem is that the book is so severely biased against Israelis and Jews that one wonders how unfiltered the discussion can truly be.
The storyline goes something like this: Arab-Israeli surgeon is called to the hospital where he learns his wife has been killed in a restaurant bombing. He later finds out that his wife was in fact the suicide bomber.